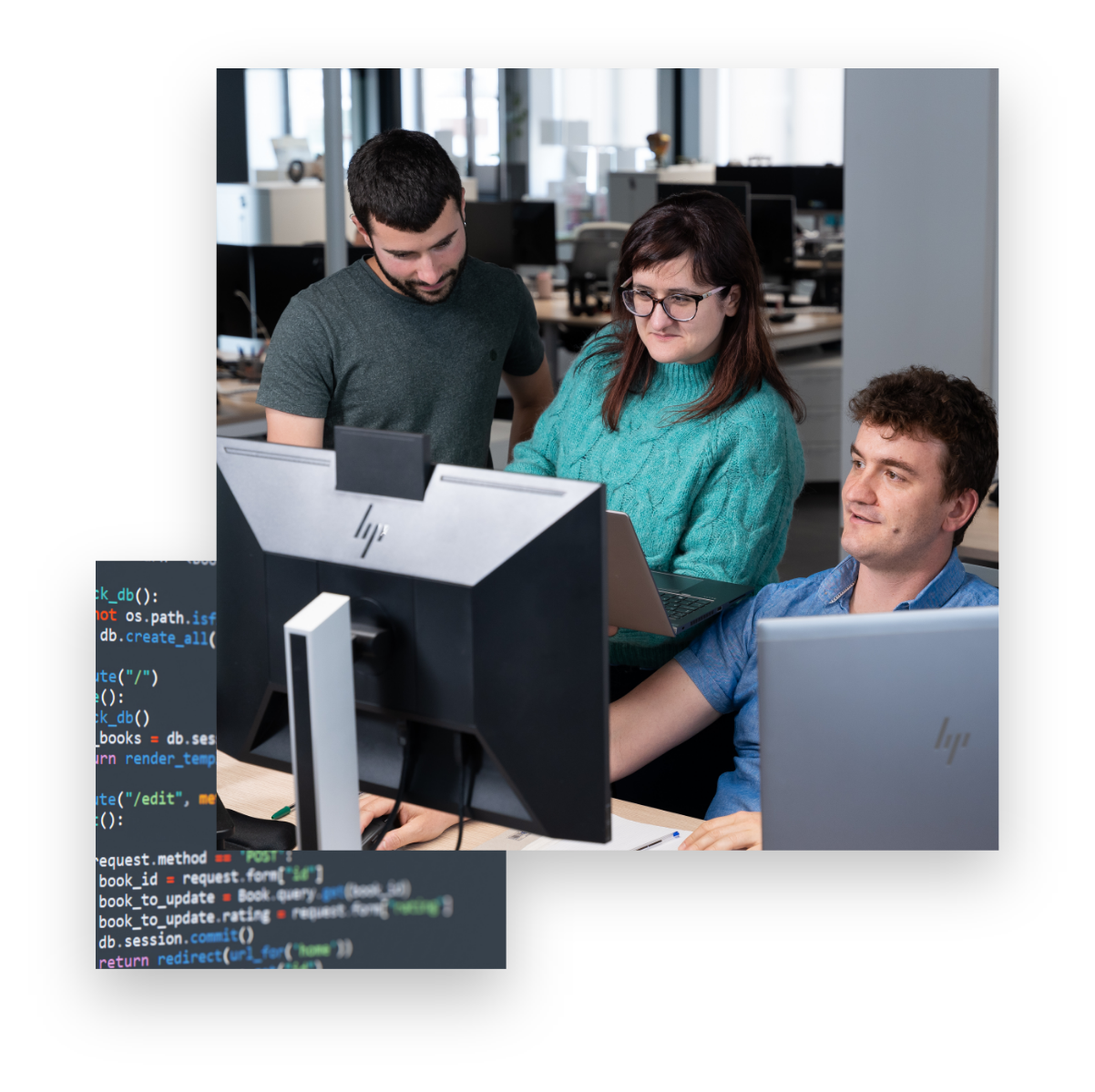 A software ecosystem for digital transformation
We are creating a software ecosystem capable of interconnecting the different processes of a sheet metal business.
To this end, we started with a holistic vision of a digital factory, which is based on three key elements.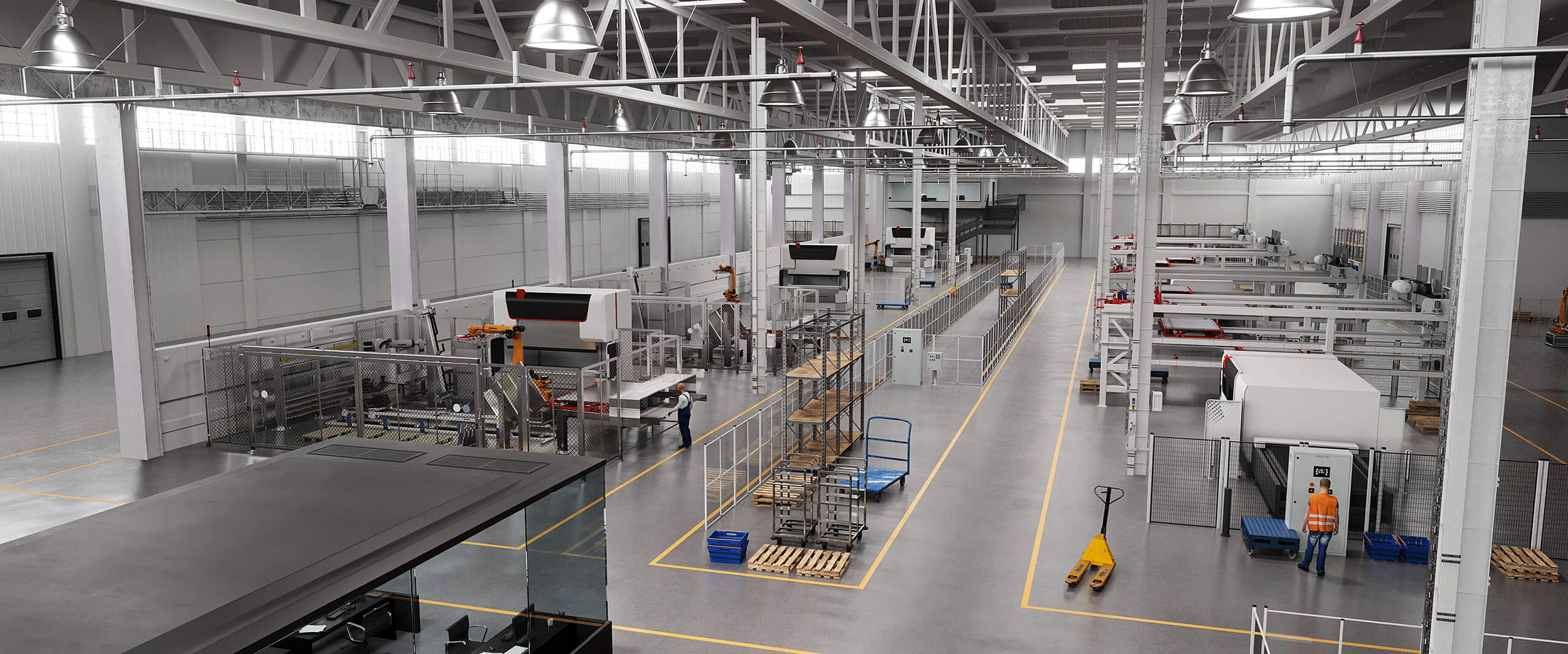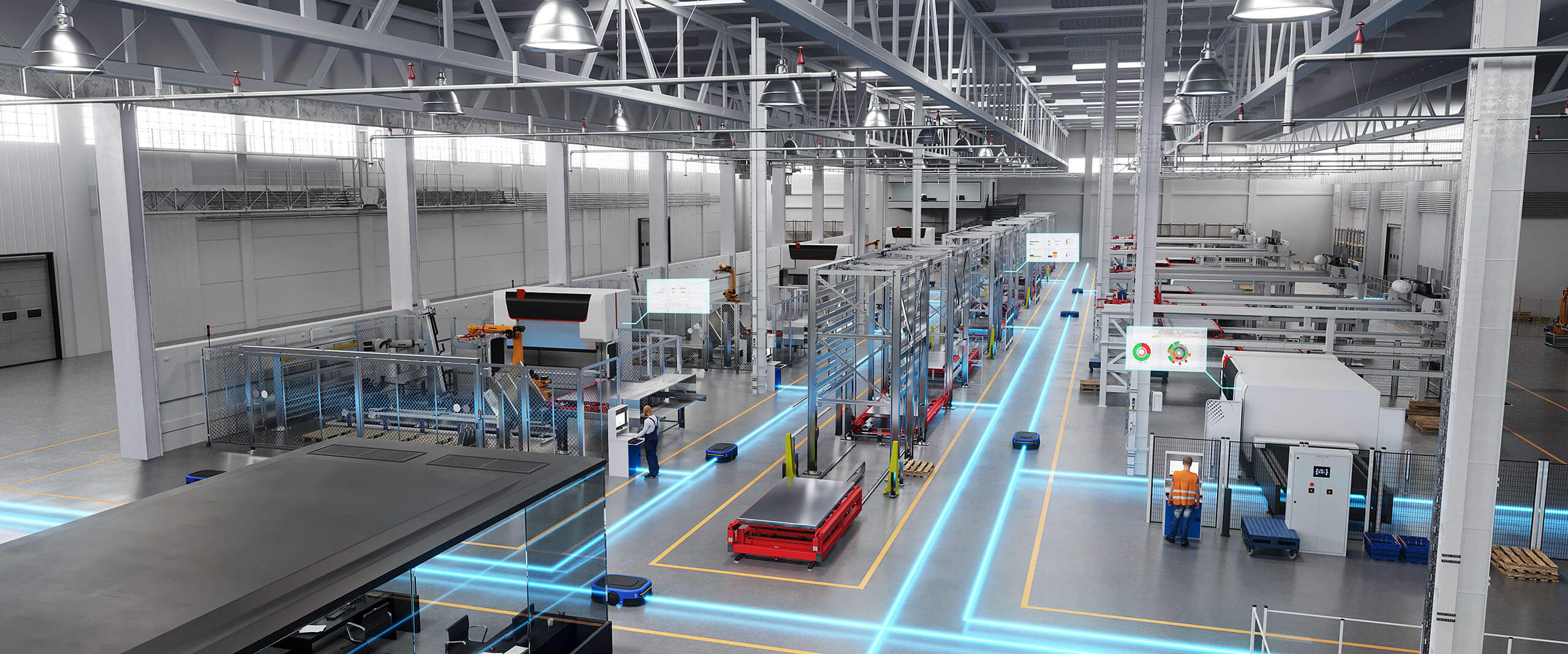 We digitalise the end-to-end process
For sheet metal companies to successfully undergo digital transformation, we need to work on their business processes. This will allow customers to make decisions in a timely and agile manner and to adapt quickly.
We develop systems for the digital factory
HMI
Machine-integrated software systems are a key element in digitalizing a sheet metal business. Machines need to interact with the other systems in a digital factory.
CAD-CAM
These systems are a key element in reducing costs through efficient material consumption and they play a role in such critical processes as budgeting in the sheet metal industry.
MES
Manage what happens in a sheet metal workshop to improve the performance of the business. The manufacturing execution system (MES) provides information to support decision-making.
ERP
Controlling a business' processes in an integrated manner is one of the most significant challenges facing companies in the sheet metal sector. One of the great advantages of enterprise resource planning (ERP) is that it integrates and supports the entire operation.
Integrators, connectors, and solutions for interoperability
Solutions that enable different systems to communicate and interact to improve the user experience need to be created to integrate different software systems into the digital factory ecosystem.
Data Analytics
Digital factory software collects a large amount of data, which needs to be presented in a comprehensive way. Business intelligence tools allow you to organize your data, thereby contributing to the continuous improvement of your business.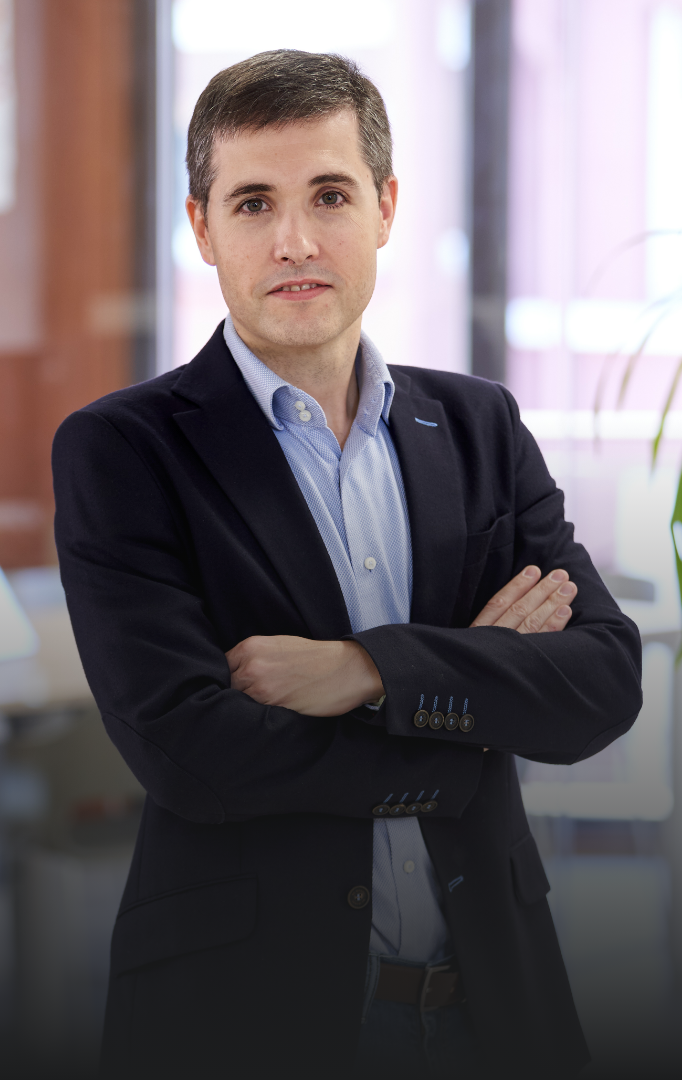 Asier Ortiz, CTO of Kurago
We work to develop software that allows companies to control all the processes involved in their business, making them predictable.
Our software
Specialized in the sheet metal industry
Our experience in the sector allows us to conceptualize, design and develop systems that solve the key processes in the sheet metal industry.
Interacts with any system
To achieve true digital transformation, software systems must be able to interconnect and cooperate seamlessly.
Sustainable in the long term
Building sustainable systems ensures their ability to adapt and expand functionality in the long term.
It makes people's daily work easier
Software and digitalization should allow users to focus on tasks where they add value, by contributing to faster decision-making.